Welcome to the Dorset Players
Dorset Players to host Directors meeting
The Dorset Players will be hosting a director's meeting on Tuesday, January 23 at 6:30 pm at the Playhouse for directors who would like to direct a full-length play for the 2018-19 Season. The season includes four major productions (Fall/October, Christmas/December, Winter/March, and the Spring Musical/May). If you have a play in mind, be prepared to discuss casting and production requirements as well as potential royalties. Click here for Form.
We are also looking for directors for the 2018 One Act Festival to be held April 6-8. If you would like to direct, but don't have the time or experience for a full-length play, this is a great opportunity to get started. Looking for a play? The Players have a library of over 400 plays for your perusal. Call Kathy at the business office (802-867-5570) 10am-2pm Monday through Friday or email info@dorsetplayers.org for more information and for access to the play library.

Balletmix Dance Class now located at the Dorset Playhouse

March Production
Mothers and Sons
by Terrance McNally
At turns funny and powerful, MOTHERS AND SONS portrays a woman who pays an unexpected visit to the New York apartment of her late son's partner, who is now married to another man and has a young son. Challenged to face how society has changed around her, generations collide as she revisits the past and begins to see the life her son might have led.
Director Sherry Kratzer has selected her cast and rehearsal will begin shortly.  This production will be presented on Friday and Saturday, March 2 & 3, March 9 & 10 at 7:30 pm and Sunday, March 4 & 11 at 2 pm.  Tickets are available on line at dorsetplayers.org
Spring Production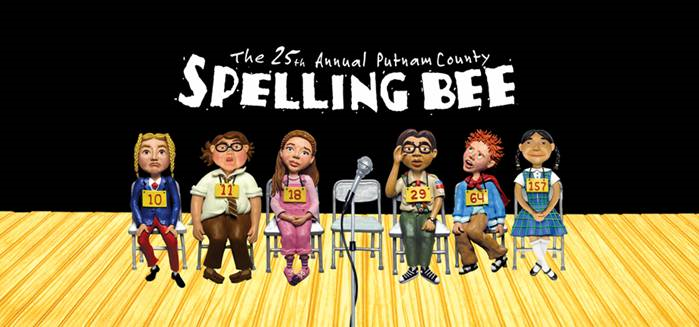 The 25th Annual Putnam County Spelling Bee
Directed by Todd Hjelt with music direction by Gary Schmidt, this musical centers on a spelling bee held in a middle school gym where six quirky adolescents compete in the Bee run by three equally quirky grownups.
Show dates are Friday and Saturday, May 18 & 19, May 25 & 26 at 7:30 pm and on Sunday May 20 & 27 at 2 pm. Tickets are available online at dorsetplayers.org
Listen to The Dorset Players discuss our 90th Season on Theatre Talk

Our 90th Season
Vanya and Sonia and Masha and Spike
by Christopher Durang
October 6-8  and Oct 13-15
The Twelve Days of Christmas
by Renee Calarco
December 1-3 and December 8-10
Missoula Children's Theatre Presents
Cinderella
Auditions: Monday January 15
Performances: Saturday, January 20 at 3:00 and 7:00 pm
Mothers and Sons
by Terrence McNally
March 2-4 and March 9-11
15th Annual One Act Festival
April 6-8
25th Annual Putnam County Spelling Bee
Music & Lyrics by William Finn; Book by Rachel Sheinkin; Conceived by Rebecca Feldman
May18-20 and May 25-27
Membership
Your membership helps support the Dorset Players endeavors throughout the year.  If you would like to join our membership click here, or contact the business office, Monday through Friday from 10:00 am to 2:00 pm. (802) 867-5570 or email info@dorsetplayers.org.
Your Support Is Needed…
And Greatly Appreciated
We love our theatre and love producing shows and workshops and we also spend a lot of time and money just keeping the roof over our heads. You can help by attending shows, becoming a member or a sponsor or just donating to our building fund. Every little bit helps. Send donations to Dorset Players, Inc. P.O. Box 521, Dorset, VT 05251 or donate online

Our Business Office is open 
Monday through Friday between 10 am and 2 pm
Call Kathy at 867-5570 for more information
or go to dorsetplayers.org