NEXT UP

Our Annual One Act Festival this year will feature four  plays covering comedy and drama and a special performance of Improvs.
"He Said and She Said" directed by Dom Degnon
"Wanda's Visit" directed by Richard Grip
"Sorry, Wrong Number" directed by Kevin O'Toole
"Talking Cure" directed by Peter Van Haverbeke
                                       Special Surprise Improv Perfomance directed by Todd Hjelt
                         Produced by Lynne Worth
 Performances are Friday March 31, Saturday, April 1 at 7:30pm 
and Sunday, April 2 at 2pm.  
Our thanks to EXPRESS COPY and KEVIN O'TOOLE
for sponsoring the One Act Festival.
Get Tickets Online at dorsetplayers.org or call 802-867-5570
ON STAGE
May 6, 2017 at 7 pm
Bob Stannard Benefit Concert and CD Release Party
Featuring Bob Stannard and Those Dangerous Bluesmen

Bob Stannard first appeared on the Dorset Stage in 2004 to celebrate the recording of his first CD, "Made in Vermont – Live Performances from Obscure but Popular Places".  Bob is returning after a 13 year hiatus to feature his last CD (so he says) "Ain't Dead Yet".  And he promises to have the hottest Blues you'll ever hear joining him for this special benefit concert.
A self-taught Harmonica player, Stannard has played with numerous musicians throughout the world including both Kings; Stephen and BB. He played with BB King on stage at the Montreux Jazz Festival in Montreux, Switzerland.  In addition, he's shared the stage with Blues legends John Hammond, Chris Smither, Maria Muldaur, The Fabulous Thunderbirds, Lynard Skynard, Buddy Guy, Susan Tedeschi, Issac Hayes, David "Honey Boy" Edwards, Charlie Musselwhite, Mark Hummel and Anthony Geraci.
Bob has a long- time association with the Dorset Players. His mom and dad, Thyra and Jim Stannard, performed on the Dorset stage as has his daughter, Meredith (Stannard) Hairston. In addition to the Standard family, The Dorset Playhouse has enriched the lives of many community members who take an active part in it, as well as those patrons who attend live theatre. The Playhouse is in need of major structural work and without an endowment we are lacking the funds for the repairs and updates needed.   
Join us for a night of Rockin' Blues on Saturday May 6th at 7:00. Your $30 ticket includes a wine and hors d'oeuvres reception after the concert. Please support your community theater and help us raise $20,000 toward the next 90 years. Tickets can be purchased by clicking here or by calling (802) 867-5570.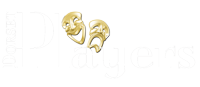 Spring Musical

I LOVE YOU, YOU'RE PERFECT, NOW CHANGE!
Book and lyrics by Joe DiPietro  Music by Jimmy Roberts 
Directed by Suzi Dorgeloh Music Director, Gary Schmidt Choreography by Erika Schmidt
May 19, 20, 26 & 27 at 7:30 pm  May 21 & 28 at 2:00 pm
Tickets available on line at dorsetplayers.org or call 802-867-5570
If you haven't seen this musical, you're in for a treat! Presented as  a series of vignettes connected by the central theme of love and relationships, the play's tagline is "Everything you have ever secretly thought about dating, romance, marriage, lovers, husbands, wives and in-laws, but were afraid to admit."
Thank you to the following – Presenting Sponsor: Mettowee Mill Nursery
Show  Sponsors:  Errol Hill Painting, Haskins Gas, Manchester Carpet Care, Northshire Bookstore, Spivey Lemonik Swenor, Up For Breakfast
This show is presented through special arrangement with R&H Theatricals:  www.rnh.com

We love our theatre and love producing shows and workshops and we also spend a lot of time and money just keeping the roof over our heads. You can help by attending shows, becoming a member or a sponsor or just donating to our building fund. Every little bit helps.  Donations can be sent to Dorset Players, Inc. PO Box 521, Dorset, VT 05251